Upgrade to Wireless CarPlay and Android Auto with Carlinkit 5.0 (2air).
Highlights of CarLinkit 5.0 Dongle
Please note that CarlinKit 5.0 cannot convert wired Android Auto to CarPlay or vice versa
Works with OEM CarPlay and Android Auto Automobiles. Convert wired CarPlay and Android Auto to wifi
With iPhone: Compatible with iOS 10 and iPhone 6. For Androids: Supports Android 11.0+
No cords are needed, plug and play. Use Wi-Fi. Works with Hey Google and Hi Siri
The compact and lightweight form makes installation and mobility easier, enhancing convenience
5.8GHz transmission rate for increased data speed and reduced latency
Offers online input for speedy problem-solving during OTA upgrades
The app offers customization and adjustment
Maintains original automobile buttons, knobs, and more. Start immediately
Industry-leading after-sales support: CarlinKit has the strongest, most professional, and fastest team. Don't give up or return the merchandise if you have issues. Get in touch. We provide 90-day returns and exchanges, 365-day hardware warranties (except for human damage), and free lifetime software upgrades and technical support.
Features:
Convert Your Wired Carplay/ Wired Android Auto to Wireless
The new Carlinkit 2air adapter, which is also called the Carlinkit 5.0 adapter.It is both a wireless Android Auto adapter and a wireless Carplay adapter in one.The CPC200-2air wireless adapter lets you wirelessly connect your car's current wired Apple CarPlay or wired Android Auto infotainment system. This lets you access all your favorite maps, media, and messaging apps on your car's display through Bluetooth and WiFi.
Making it Easier to Use Online Navigation and Music While Traveling.
With the Carlinkit 2air, you can use wireless CarPlay and Android Auto to access your favorite apps, music, and maps without taking your hands off the wheel. This means you can keep your eyes on the road and focus on driving while still using all the features you need to make your trip more fun.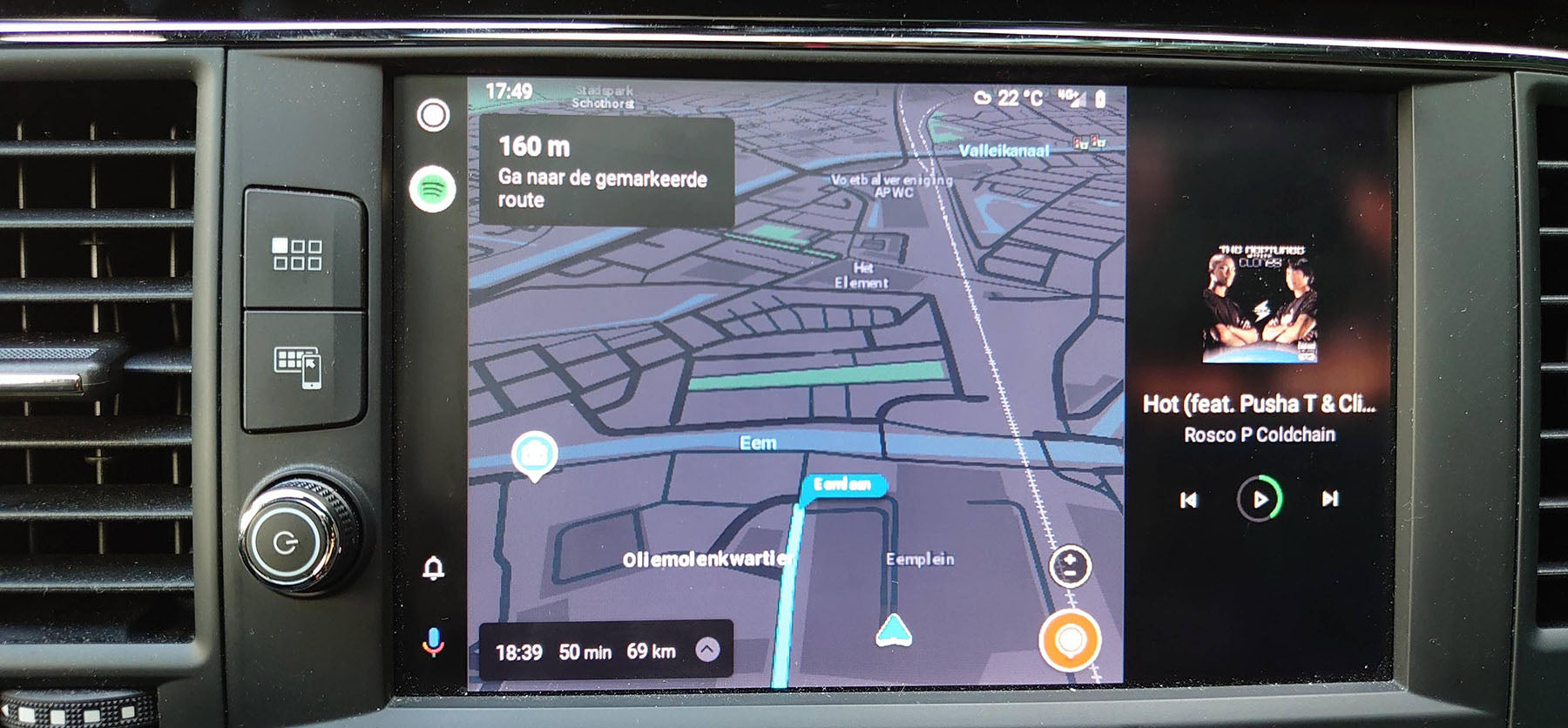 Small, Compact, and Unobtrusive
The Carlinkit 2air is made to be small, easy to use, and not too noticeable. It has a sturdy ABS+PC cabinet that comes in a sleek black color. The device takes up very little room in your car because it can be stored vertically in the center console or attached with velcro to the glove box. The cabinet has vents on the side to keep it from getting too hot while it's being used.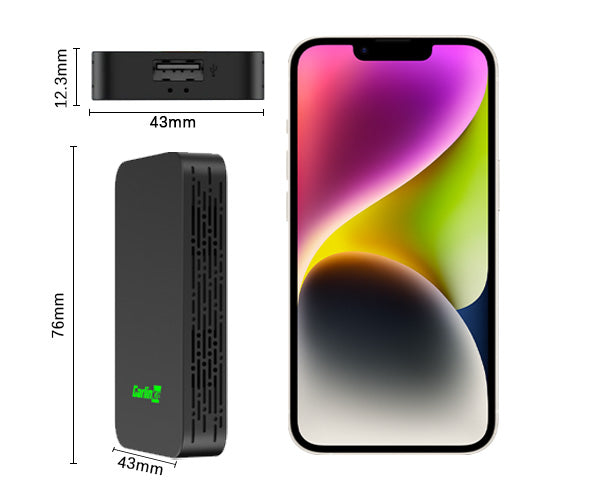 Plug and Play
The Carlinkit 2air gadget is easy and simple to set up. In cars and trucks, you can simply plug in a USB adapter that can be used for wired Carplay or wired Android Auto. Once it's set up, the device lets you join wirelessly in your car. Then the cords in your car will be easy to get rid of.
The difference between Carlinkit 5.0 (2air) and Carlinkit 4.0 (CPC200-CP2A):
Unlike the Carlinkit 4.0, the Carlinkit 2air adapter supports both CarPlay and Android Auto out of the box. The Carlinkit 2air doesn't have to convert between the protocols of Android Auto and CarPlay, which makes connections faster and navigation easier.
Consider purchasing Carlinkit 5.0 for wireless Carplay or Android Auto, wireless phone charging, and stress relief, you operate a car with Carplay or Android Auto.
Tips
1. Compatible with OEM wired CarPlay/Android Auto automobiles. Convert wired CarPlay and Android Auto to wifi.
2. CarlinKit 5.0 cannot convert wired Android Auto to CarPlay or vice versa.
Carlinkit 4.0 is the solution for Wired Apple Carplay users who want Android Auto. It turns Apple CarPlay into Wireless Android Auto!
4. Carlinkit 5.0 supports aftermarket head units, including Alpine, Kenwood, Sony, Pioneer, and JVC.
Consider Carlinkit Tbox Plus with Android 13.0 for automotive entertainment like YouTube or Netflix.